About Us
We are a small private nursery in Haddington situated next to Haddington Infant School. We have been established as a nursery since 1990 and are registered to care for 56 children at any one time with 44 2 – 5s and 12 under 2s. We open from 7:30am to 6pm Monday to Friday.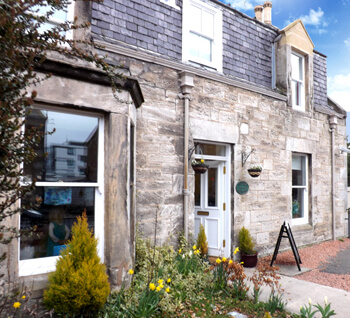 Premises
Pear Tree Nursery is run from a large detached stone built property, which was originally the head master's house for the infant school. The building is set over 2 floors with upstairs used solely for under 2s and the downstairs for the 2 – 5 age groups. We have a large completely enclosed garden which covers approximately half an acre and a large private car park to the side of our building.
The latest news from Meadowpark
Merry Christmas from all the Staff at Pear Tree and Arnhall Nurseries.
Parent Zone
Downloads, reports and nursery info
Your child's early years are a time of learning and growth. At Pear Tree Nursery our role is to work in partnership with you, establishing excellent relationships that connect your child's home and family life together. This approach, built on sharing regular communication, will ensure you are fully confident that your child is safe, nurtured and given space to play, learn and share. Pear Tree nursery has created a secure and stimulating environment in which your child can develop all the skills they need to become a successful learner, confident individual, responsible citizen and an effective contributor.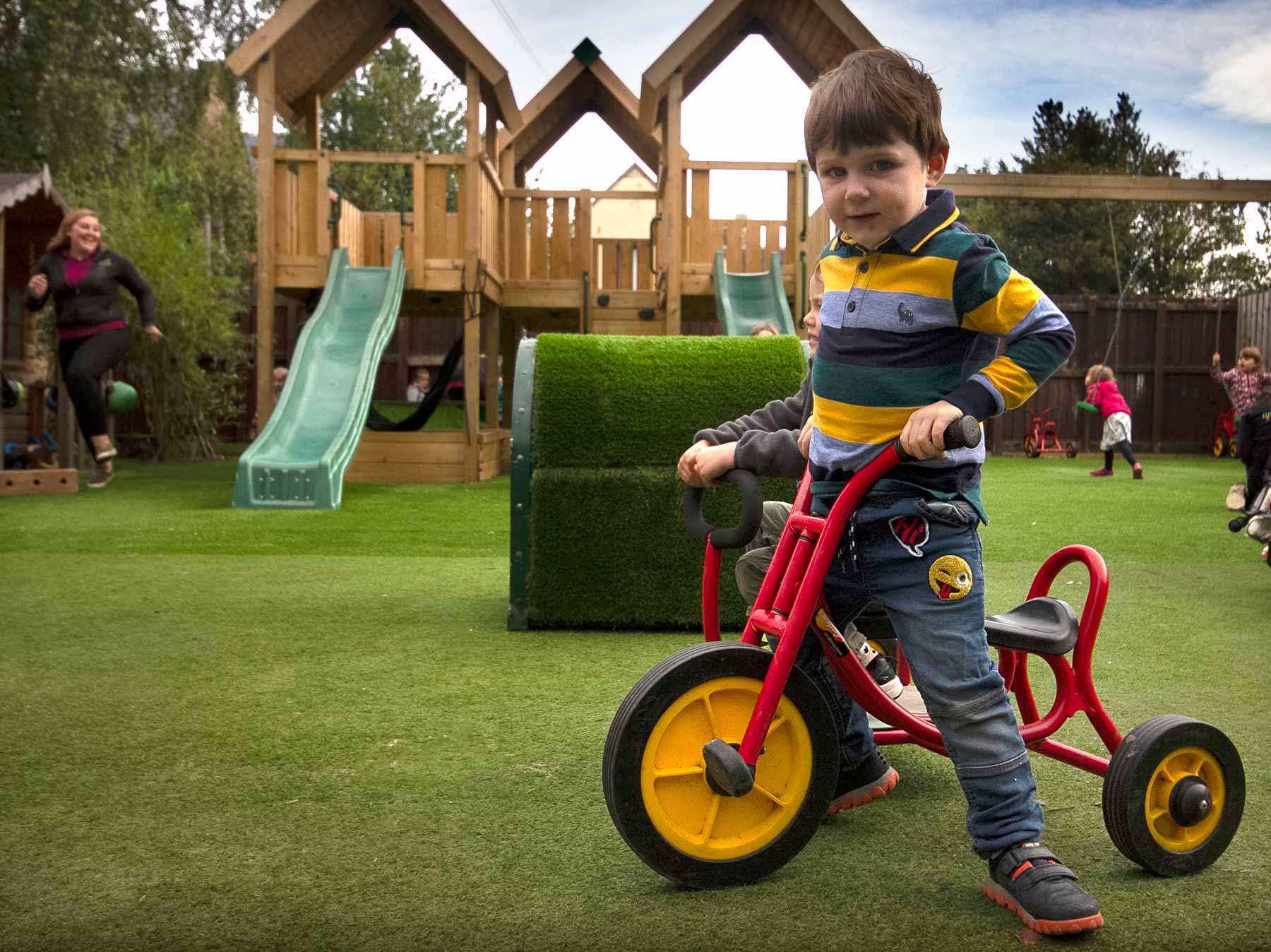 We know that there is no more important decision facing parents than childcare. When you entrust your child to our care, you can be sure that you are leaving them with more than "a safe pair of hands". All our staff are fully qualified or  working towards their qualification and have a passion for childcare. This high level of care and professionalism is demonstrated through our Care Inspectorate Inspections where we continue to receive Excellent and Very Good grades.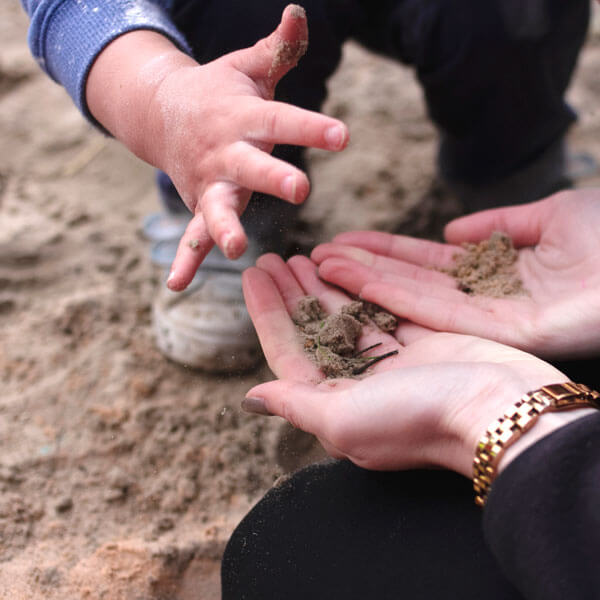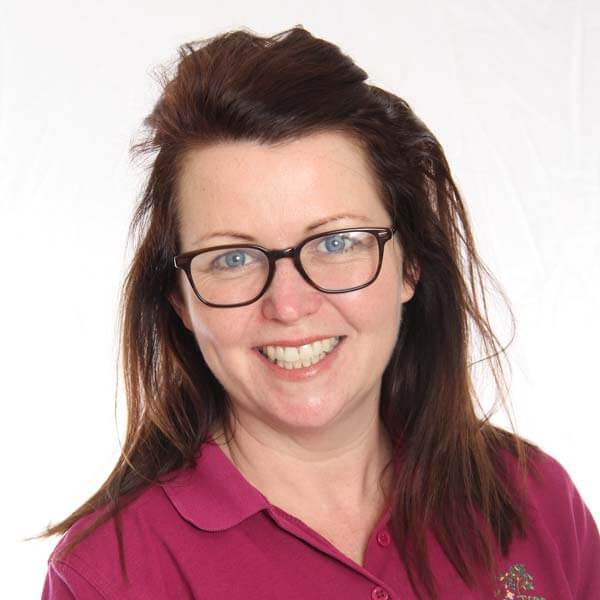 Gillian Harvey
Manager
Gillian joined Pear Tree Nursery in 2005. Gillian has worked in childcare since 1989 and is NNEB & PDA qualified with a level 9 qualification in Childhood Studies.
In her spare time Gillian enjoys spending time with her two children.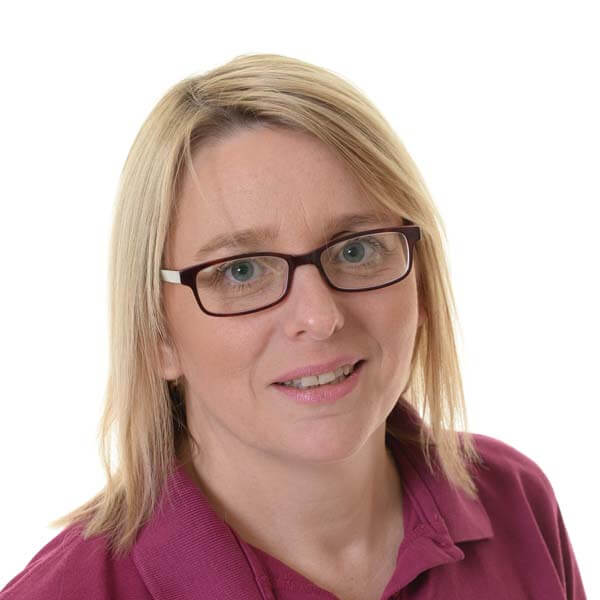 Colette Walker
Manager
Colette joined Pear Tree Nursery in 2011. Colette has her SVQ 3 level in Children's Care , Learning and Development. Colette previously worked in a playgroup and volunteered at Rainbows. 
Colette is a mother of 2 and she enjoys getting away in her caravan and enjoys going for nice walks and cycles on her bike.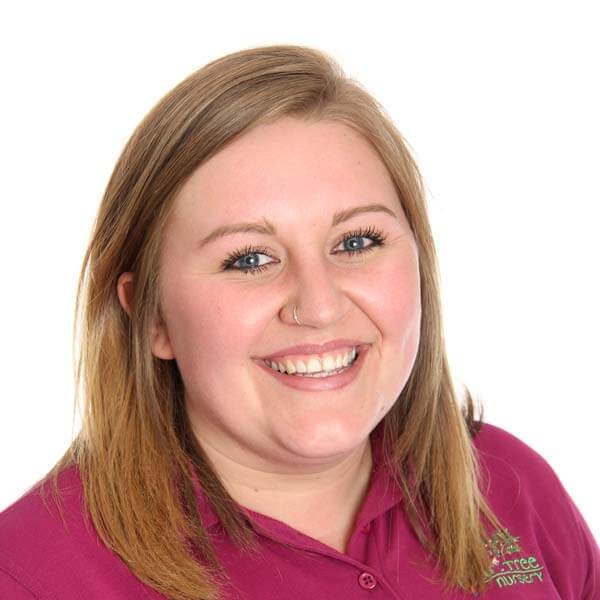 Emma
Deputy Manager/Room Lead Fox Cubs
Emma joined the nursery in June 2014 from school as an apprentice in the Owl Babies room. In September 2015, Emma won Nursery Newcomer of the Year. She qualified in May 2016 with her SVQ 3.
Emma moved to the Fox Cubs room in September 2017 to become the room supervisor. Emma has obtained her certificates in Child Protection, Paedeatric First Aid and many more. Emma's passion is to input schematic play into the Fox Cubs room to allow a different interpretation of the children's play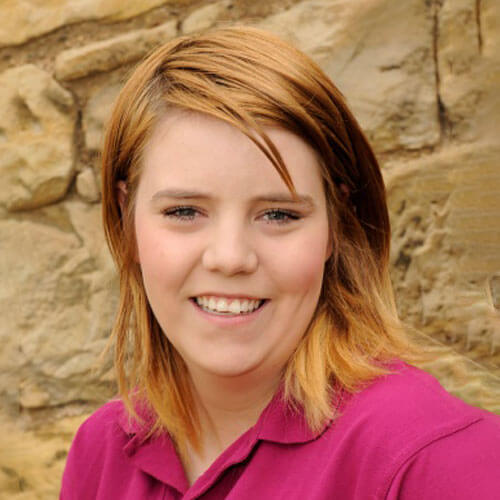 Shawnee
Room Lead Owl Babies
Shawnee joined Pear Tree in 2011 and was promoted to Owl Baby Room Lead in November 2018.   Shawnee holds her SVQ 3 in childcare and is working towards  her SVQ Level 4. Shawnee has obtained her certificates in Food Hygiene, Paediatric First Aid and many more. 
In her spare time she likes to spend it with her daughter.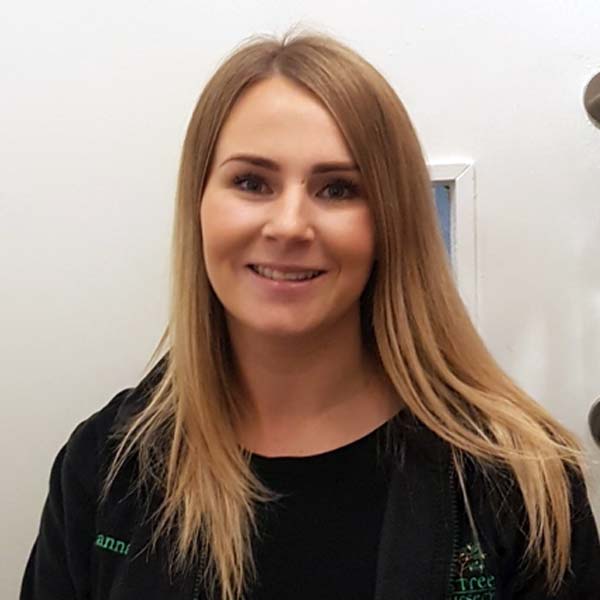 Hannah
Admin/Finance Assistant
Hannah joined Pear Tree Nursery in September 2019. She has an HND in Sports Therapy and a BSC (hons) degree in Sports Science. She has previously worked in hospitality doing reception and admin.
In her spare time she enjoys spending time with her two children and going out for a run when she can!
Prospective Parents
Sessions
We are open from 7.30am to 6pm Monday to Friday for 50 weeks of the year. We are closed for 2 weeks over Christmas in line with East Lothian Council school closure.
Our sessions run from 7.30am to 1pm, 1pm until 6pm (a late pick up fee can be arranged subject to an additional charge) and a full day session 7.30am until 6pm. Extra sessions can be booked throughout the year subject to availability. We recommend that a minimum of 4 sessions are booked to ensure your child settles well at nursery and a minimum of 2 sessions is required.
We also offer a 7.00 am start and a 6.30pm finish subject to an additional booking fee.
Fees
(reviewed annually)
| | 0 – 3 Years | 3 – 5 Years |
| --- | --- | --- |
| Full Day | £60.00 | £58.00 |
| Morning Session | £34.00 | £33.00 |
| Afternoon Session | £33.00 | £32.00 |
| Full-time discounted rate | £1,187.50 | £1,147.91 |
A late pick up charge of £7.50 for 15 minutes applies but we would encourage all parents to pick up their children timeously. We recommend arriving at nursery at least 10 minutes before closing to ensure a smooth handover and that you have time to find out what your child has been doing at nursery during the day
A £50 registration fee is payable together with a £100 refundable deposit to secure a nursery place. The deposit will be returned when your child leaves nursery. One months' notice is required.
Fees are payable monthly in advance by Direct Debit on the 1st of the month. Fees are calculated by taking your child's weekly fees multiplying this by 50 weeks then dividing by 12 months to get your set monthly fee. If your child starts or leaves mid-month then they will be charged for the actual sessions attended in these months.
Childcare Vouchers
The nursery accepts tax free childcare (full information can be found at www.childcarechoices.gov.uk on how to apply/eligibility.  This can save some families up to £2000 in childcare costs). 
We also continue to accept all childcare vouchers (these are no longer available for new families to sign up to).
Duty of Candour
Sample Menu
The above fees include a full cooked lunch and tea prepared by our in house chef using locally sourced ingredients. Snack and a drink of milk or water is also included. Nappies and wipes can be supplied at an additional charge. Please see our sample menu attached.
Extra Curricular Activities
The nursery regularly undertakes extra curriculum activities such as swimming lessons, enjoy- a-ball, hullabaloo etc at an extra charge. These activities are voted by children and parents and regularly change each term depending on the requirements of our children/parents.
Absence and Illness
Contact should be made as early as possible concerning individual days of absence and relevant information with regard to illness is appreciated. Fees remain payable. Notice of any holidays that you intend your child to take from nursery should be provided. Fees remain payable.
Waiting List
As places are limited and to avoid disappointment, applications for places should be made well in advance of your required start date. If the sessions you require are full, your child's name is put onto a waiting list. No registration fee is required for the waiting list.
Nursery Closure
There may be occasions where it will be necessary to close the nursery due to unforeseen circumstances. These will be due to outside influences that affect the daily running of the nursery and do not allow us to meet our strict health and safety guidelines e.g. adverse weather conditions, power failure etc - this list is not exclusive or exhaustive. In cases of adverse weather, the nursery may close early to allow service users to travel home safely. Fees remain payable.
Rooms
Check out Meadowpark's Room details 
Eagle Explorers Room
The 3-5 year old children have a large open plan room with direct access to our lovely secluded nursery garden. There is plenty of space for the children to move around and explore the many activities on offer. The children have free flow access to all areas in the room where they can enjoy a wide range of free play and structured activities such as painting, sand, water and play dough. We have a writing table, cosy corner, construction area, house corner and the children love our Smartboard. All our staff are fully qualified and follow the Curriculum for Excellence Framework.
Fox Club Room
The Fox Cubs room is for children aged 2-3 years and has a wide choice of activities available. There is a house corner, book corner and various table-top activities as well as water and sand play. Patio doors from the room allows easy access to the garden. All our staff are fully qualified and follow the Pre Birth to Three document. The children have access to the garden on a daily basis.
Owl Babies Room
This room cares for babies from 3 months old to 2 years of age. The staff provide a relaxing atmosphere with a wide range of toys and activities, stimulating all areas of development. The babies have access to their own enclosed garden and go out for regular walks around Haddington to feed the ducks, go to the park, library etc. Our staff team are fully qualified and follow the Pre Birth to Three Document.
Garden
The nursery has a large safe and secure garden with a wide range of equipment such as a large wooden train, climbing frame with chute, wooden play house, swings, sandpit and a wide selection of bikes and push along toys. The children can play with sand and water play, as well as the many other activities which can be transferred from inside to outside. The children have access to our outdoor classroom and enjoy growing vegetables and fruit in our greenhouse and vegetable patch.
Forest Schools
Pear Tree Nurseries are proud to be a Forest School member.  Want to know more? Just follow the link below for all you need to know.
To provide a balanced, coherent, progressive learning environment
that provides a varied and stimulating coverage of the 8 areas in the Curriculum for Excellence and the 4 areas of the Pre Birth To Three.
To provide a safe, stimulating and inclusive environment
designed to meet each child's individual needs in line with UNCRC and GIRFEC documents.
To provide children with opportunities within their day for rest and play
and to ensure continuity of care from home to nursery and between settings.
To encourage children to form good relationships with their peers and adults
and foster good relationships with parents and other agencies.
To provide suitable and sufficient resources
within an attractive environment.
To work effective as a team to promote staff development
and progression within our setting.
To support the children
in becoming healthy individuals.
To encourage parents to have an active role in the nursery
being involved in the development and progression of the service and their child's individual progress.
To promote independence, confidence, celebrate diversity and equal respect
for everyone using our service.
To provide an inclusive service
where we strive to meet the needs of every individual.
To follow the eco code designed by our stakeholders
and continually work to improve our carbon footprint.
To ensure all service users understand the importance of play in the development of the child
and ensure we support all forms of play throughout our service.
Our nursery locations
Click on one of our nurseries to find out more and make an enquiry